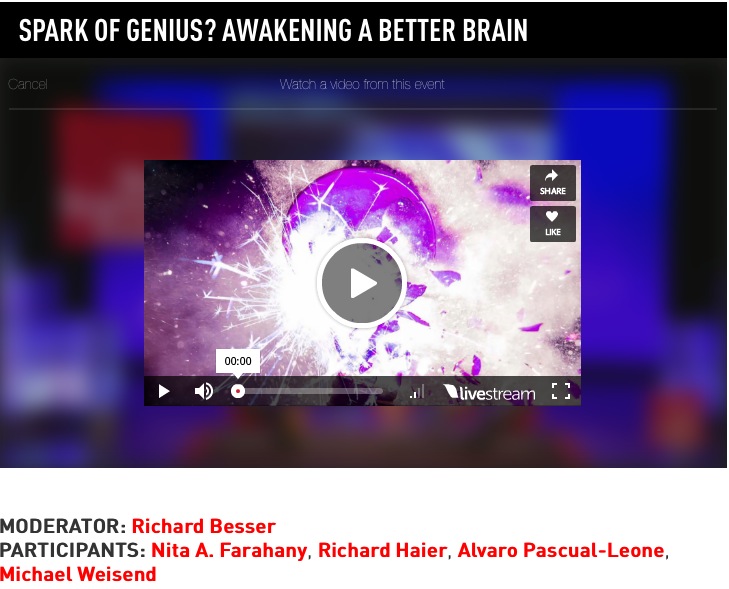 Video: http://livestream.com/WorldScienceFestival/events/4063286/videos/88471585
Source: http://www.worldsciencefestival.com/programs/spark-genius-electrical-stimulation-brain/
OPENING CREATED BY: Blanca Li
DATE: Wednesday, May 27, 2015
TIME: 8:00 PM-9:30 PM
VENUE: NYU Skirball Center for the Performing Arts
How far would you go to improve your focus, memory, or even learning ability? Would you be willing to strap on headgear that delivers electrical shocks to targeted areas of your brain? You may soon have that option. It's called transcranial direct current stimulation, and while variations of the technique are already known to help depression patients, it's currently being tested on soldiers, and used by gamers, students, and others looking for a cognitive edge. Does it work? Can carefully directed electrical stimulation improve cognitive function? What are potential long-term effects? And how should it be regulated?