Unfortunately the study found little to no benefit (no more than sham) using tDCS with two different montages to treat tinnitus. What is very interesting however, is that the study allowed participants to administer tDCS at home.
A Sooma tDCSTM device (Sooma Oy, Helsinki, Finland) was used in the study. The device is designed and approved for patient use with pre-programmed treatment parameters and hardware-level safety limits. Patients were given a package consisting of the stimulator unit and stimulation electrodes (consisting leads and pads) along with three pairs of sponge pouches for the electrode pads, a head cap with openings for the electrodes (Fig 1), a chinstrap and 0.9% saline solution.
In Europe, Sooma depression solution was approved for depression treatment in 2014.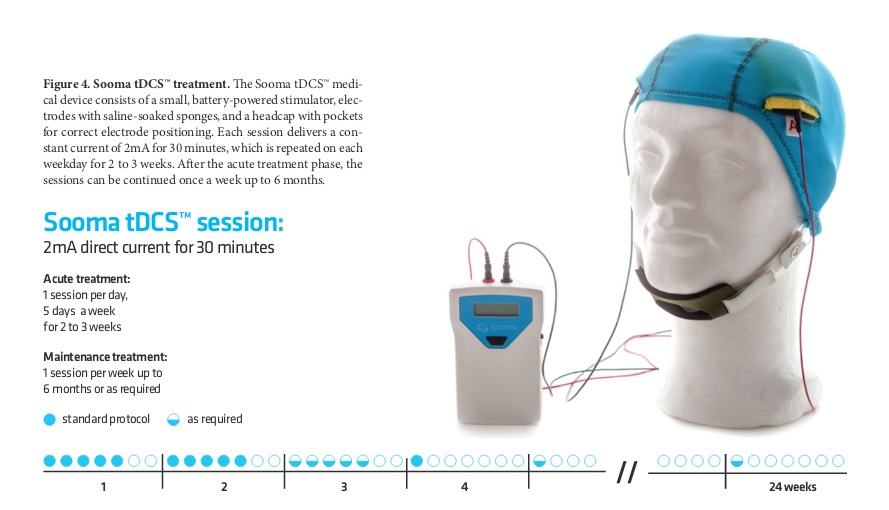 Download the Sooma brochure (pdf)