Updated 9/3/18: TMSuino3 A low-cost arduino-based TMS (transcranial magnetic stimulation) device.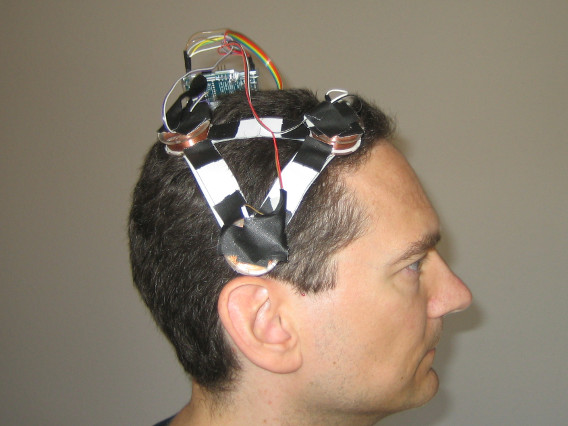 This github project is a step-by-step manual. Anyone with a high school diploma should be able to follow it and build a TMSuino themselves. That's what I was aiming for. TMSuino's principle of operation is taken from a scientific paper published in the 1990s. So it is free of valid patent claims. Costs for parts, materials and shipping should be around 150,- dollars/euros. There is no soldering required! Estimated build time is 2 1/2 hours.
A comment on the blog from Martin Mueller informed me of this very interesting new arduino-based TMS device. I've also posted a link to the r/diytdcs Reddit page in hopes of hearing feedback from more technically-minded folks. I will update this post as info emerges. TMSuino3 seems to be loosely based on the work of Steen Dissing whose device we looked at in 2015 (see below) where it's referred to as Transcranial Pulsating Electro Magnetic Fields therapy or t-PEMF.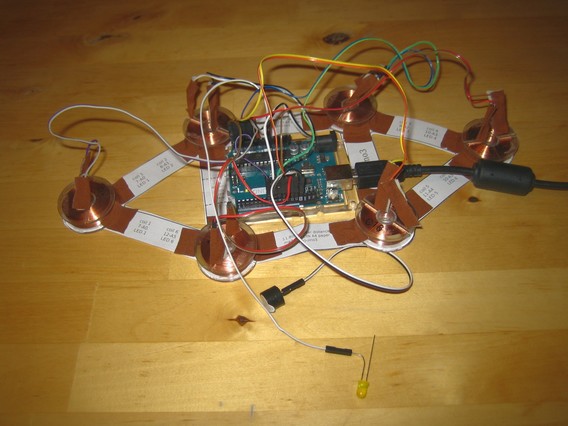 The Introduction to the github article collects the author's frustrations and suspicions around transparency in the bipolar research community and basically comes away from the experience hypothesizing what sounds like a conspiracy. Wait, big pharma and medical device companies manipulating the market to ensure maximum profit? Either way, he shares an article that confirms Steen Dissing's frustration in getting his device accepted and adopted for treatment of depression in Denmark. An Inventor's Triumph and Frustration.
It turns out a medical grade device has been developed and approved for treatment of depression in Denmark. The Re5, made by Navamedic. There are a collection of research papers linked to at their site.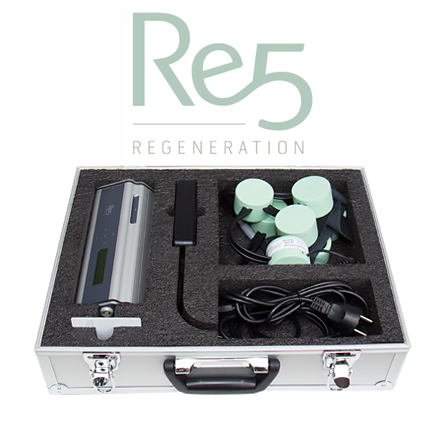 ————————– Original 2015 article.
Thanks to reader Jerico for alerting me to this. Transcranial Pulsating Electro Magnetic Fields therapy is new to me. It does not seem to be experiencing anywhere near the level of research activity that is going on around tDCS. Some of the research I'm finding dates from 2001 (though the BBC article the quote is from and linked to below is from 2014).  But just to have it on our radar, and because the helmet looks so cool…

"The helmet is amazing," said Annemette Ovlisen, a graphic artist who suffered recurrent depression for 16 years and a participant in the Hillerod trials.
It's like the fog lifts. It was like somebody hit the reset button."The device contains seven coils that deliver a dose of Transcranial Pulsating Electro Magnetic Fields (T-PEMF) to brain tissues.The pulses are so minute that the patient cannot detect any sensation, and the only side effect so far is occasional "tiny" nausea that immediately disappears after treatment.
Prof Steen Dissing, of Copenhagen's Faculty of Health Sciences is the helmet's principal architect.
He said: "The device mimics electrical fields in the brain, and triggers the body's own healing mechanism."
The pulses activate capillaries in the brain, which form new blood vessels and secrete growth hormones.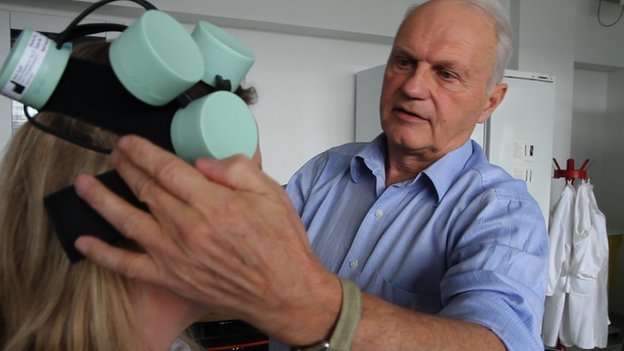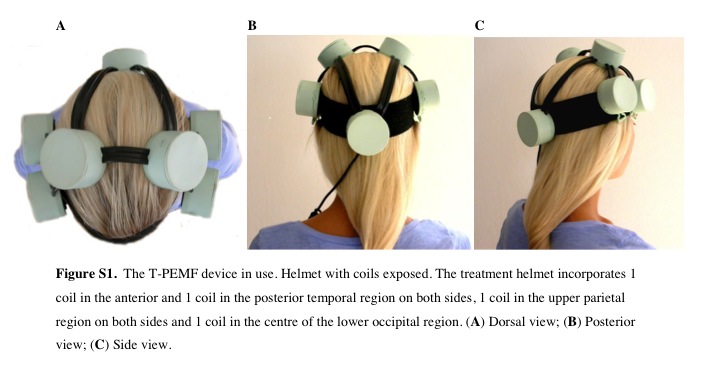 via BBC News – Depression treatment technique uses new helmet therapy.