Update 12/16/2015: Bouncing this story up to the top again today because of news of a new study that links Autism to SSRI (anti-depressant) use in pregnant women.
The analysis also found that women who were prescribed more than one class of antidepressants during the last six months of pregnancy were more than four times more likely to have a child with autism, compared with women who did not take antidepressants while pregnant.
Update 10/16/2015: Today I learned that this study is ongoing and recruiting participants. If you or someone you know is pregnant and dealing with severe depression, consider contacting study author Simone Vigod at Women's College Hospital in Toronto. Study Protocol. You can also follow Simone on Twitter.
Watch the video at CTV.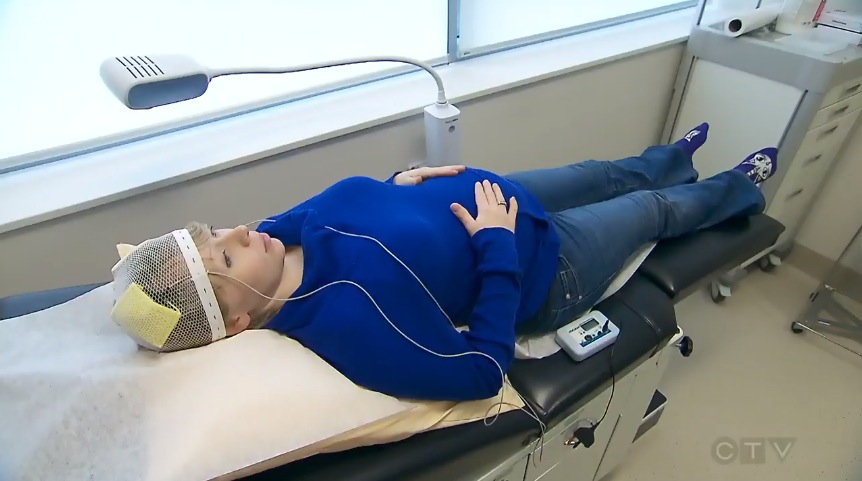 Tatania Samburova, a Russia-born economist who immigrated to Canada two years ago, developed depression before becoming pregnant. Her depression left her feeling hollow, even suicidal.

"You do not feel yourself living. You do not want anything, you do not want to go somewhere, to do something," she said.

Her doctor offered her antidepressants, but, while she knew they would offer her relief, she decided against using them over fears they may harm her child.

"Even if it will bring me, right now, some kind of relief, it can also affect the life of a little child," she said.

Instead, she travelled to Mount Sinai (hospital) every day for three weeks to be treated as part of the study. She doesn't know for sure if she received a sham treatment or the actual tDCT stimulation but suspects she had the actual therapy because within days her appetite returned and she felt her mood lifting.

"This treatment brought happiness back to me; it brought life back to me," she said.

She remains well today, with her baby due mid-March.

Vigod notes that some women are so desperate for treatment that they are not waiting for the study results.

"I can tell you anecdotally that women are buying devices like this in the U.S. and using them at home, but they haven't really been tested to see if it works to make the depression better."
via Canadian study tests electrical stimulation to treat depression in pregnancy | CTV News. HDCstim (device shown)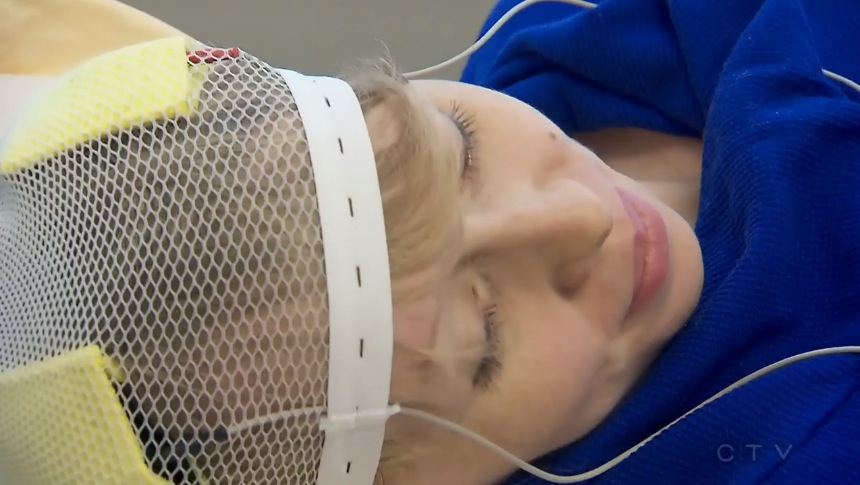 From the study protocol: The active tDCS intervention is active 2 mA tDCS. Direct current is transferred continuously for 30 minutes with a pair of saline-soaked sponge electrodes (contact area of 5 × 7 cm), and delivered by a specially developed, battery-driven constant current stimulator. The electrodes are placed over F3 and F4 according to the 10–20 international system for electroencephalogram placement.