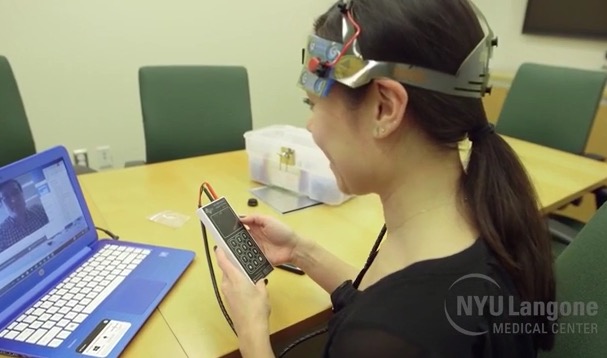 Using remote rehabilitation to administer tDCS to MS patients.
Zapping Your Brain at Home to Cure Fatigue
Each day for two weeks, Bennett would don a headband equipped with moistened sponges and attached to what she called a "big cellphone"—a tDCS stimulator. When she was ready to start the session, a clinician would give her a four-digit code to enter on a keypad, and the current would surge through the wires and into her brain.
Transcranial Direct Current Stimulation Combined With Computer Games At Home Reduces Cognitive Symptoms of Multiple Sclerosis
More about Supervised Neuromodulation: Soterix mini-CT