Stimulating the Creative Brain | Morten Friis-Olivarius | TEDxOslo
PlatoScience.com
PlatoWork neurostimulation device manual.
Shown here (from the video) working on the PlatoWork prototype. Note montage which according to the talk, would be focused on increasing creativity. In the video he calls the stimulation TES (Transcranial Electric Stimulation).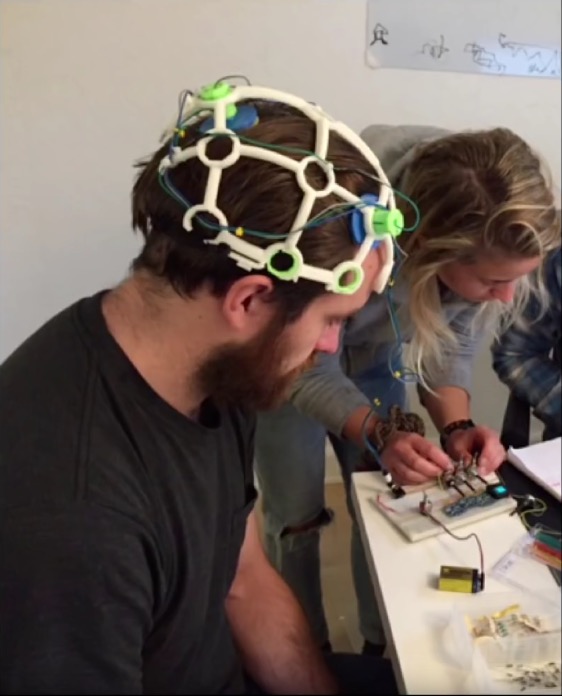 "Creative people somehow forget to turn off the spontaneous system while thye're working on a task".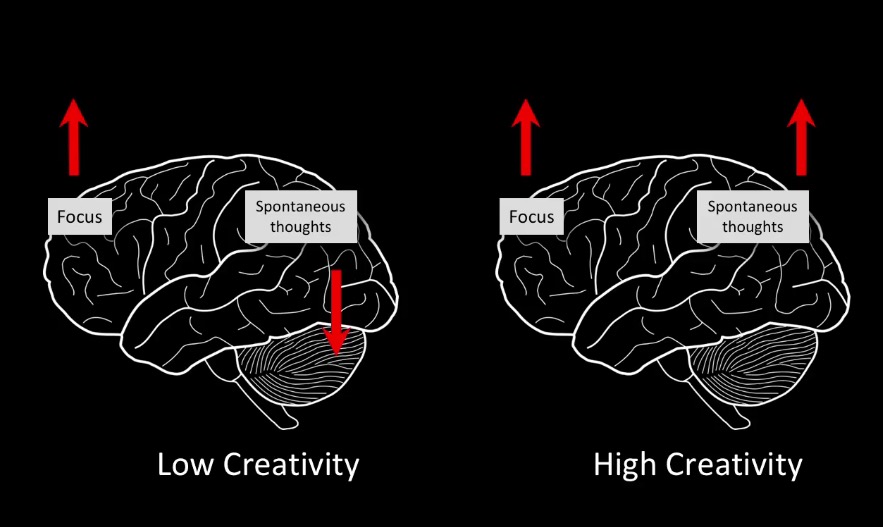 A later prototype.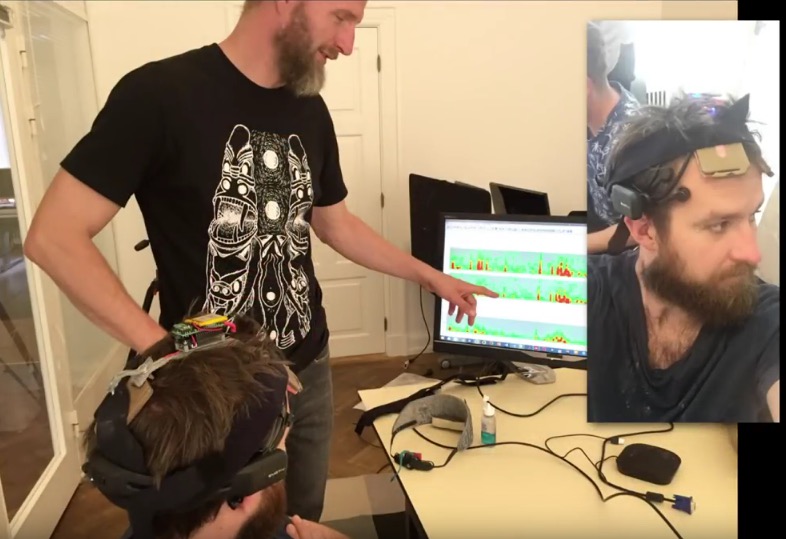 From the manual.

Aha, so there are 3 electrodes. And the placement resembles another study I'm aware of that used tACS to enhance creativity. (Functional role of frontal alpha oscillations in creativity). In that study…
Stimulation electrodes were positioned bilaterally over the frontal cortex (centered on EEG electrode locations F3 and F4) with a common electrodeover the apex (Cz).

But the PlatoScience FAQ clearly states they're using tDCS.
At PlatoScience we use a version of neurostimulation called tDCS (Transcranial Direct Current Stimulation).
So here we have the first (to my knowledge) commercially available (€399) TES device designed specifically to enhance creativity. Interestingly, PlatoScience has a forum and test site (according to the video) where users can discuss their experience. The device is operated via smart phone.